In addition to delivering current projects, Hunter iF aims to continue to establish the Hunter in an international context as a hub of innovation and entrepreneurship. Working in conjunction with a number of stakeholders for innovation in the hunter, Hunter iF aims to develop and deliver the following programs;
Development of an open innovation lab
An open innovation lab would help connect large corporations, SMEs, startup, and the research base through a range of projects designed to increase collaborative innovation activity and routes to market for these innovations. The aim of this project is to create cross-sectoral collaborations to helps SMEs and startups more effectively allocate their resources.
Development of an incubator dedicated to globally scalable startups and upscaling high growth potential, successful SMEs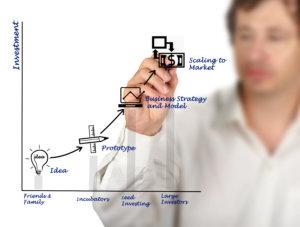 We intend to further support the growing pipeline of ideas generated in the Hunter through an incubation support program to help SMEs connect and progress their ventures. The current Regional Incubator program has the beginnings of our vision, but we intend to expand this program to have a more flexible delivery and connection to other similar support programs.
A dedicated program to identify and grow the scale of these would enable the region to leverage what I already have to attract and create large innovation employers. This program will follow the design of other world-leading incubators that use flexible development and delivery.
Helping encourage youth in innovation
Youth in innovation is an important step to sustainability in the Hunter. Education programs and incentives provide future-proofing for our communities. These projects expand on the development of the innovation ecosystem through available programs at TAFE and the University of Newcastle, so that entrepreneurship courses are delivered with practical expertise, real market experiences, and highlighting entrepreneurship opportunities for youth.
An online ideas platform or "Idea Hunter" Forum
We aim to provide more services through programs or platforms that connect support, ideation mentoring, pathway navigation, and funding from the community a number of means. Support requests that fall through the gaps of our 'Get Connected' system are currently addressed through direct contact with Hunter iF. Ideally, we will provide additional networks where individuals and SMEs can connect to the supporting organizations or programs that will be best suited for them.
Opening up funding pathways to help connect investors and investees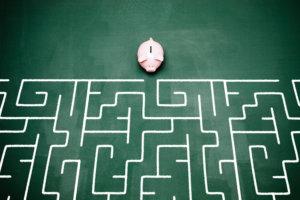 Currently, we have programs available through our investor and investee training programs to help connect investors with the businesses they are interested in. We aim to further develop programs that will allow for investors and investees to be matched with their best interest and educate both on the risks and practicalities of engaging in investing.
Further develop talent pathways to allow better connections between individuals, businesses and talent.
We aim to increase the connectivity of members of our ecosystem with services that can best benefit them. We aim to develop our current framework to allow for even suppliers and manufacturers to have better exposure to the innovation community to help efficiently allocate resources where they are the most beneficial for all participants in our community.
Establishing Global Connections
The Hunter enjoys good global connections, both in terms of businesses accessing global markets and experts with international reputations and connections.
This project would work with others to seek to identify potential cities to partner with through industry, research and government; build a network of globally connected individuals willing to help the region connect internationally.
Innovation and supply chain capability building for existing companies, and customer access for both existing and new companies
The iF project recognises the need to grow the region's industrial capabilities in innovation and supply chain excellence. We aim to develop future programs that can be run with existing providers such as business consultancies and research institutions. This presents an opportunity to run programs similar to the Small Business Innovation Partnership program run by the Australian Capital Territory (ACT) Government to open government supply chain access to local innovative business.
Strategy for access to 'Maker Spaces' and prototyping facilities
The Hunter currently has some 'maker' and prototyping facilities, but more are needed to fulfill the growing need demanded by our innovation community. This project is involved working with existing facilities( such as TAFE and UON), developing facilities (such as Eighteen04, Community Access Space, Lake Macquarie's MELT and UON's SOCI), and identify connected models for access and what new facilities are most needed to help our startups and scaleups in the Hunter.