Event Overview
---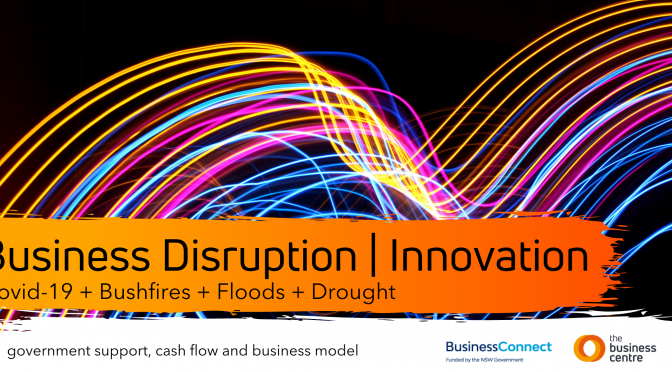 Business Disruption - Innovation
Our Business Disruption webcasts address key issues facing business owners during Covid-19 and other business disruption. This webcast will focus on the innovation sector.  We will offer practical advice from experts in the innovation and start up sector and we will field specific questions from viewers on our live broadcast. 
Justin Hales is the Chief Executive Officer and Founder of innovative peer-to-peer caravan hire and caravan sharing community, Camplify. A locally-grown technology start-up, the idea for Camplify was born
based on his experience on family holidays as a child and was able to be launched due to the support of the Slingshot Accelerator Program, in conjunction with the NRMA.  In only a few years, Justin has skilfully navigated the commercialisation journey of building a new product, recruiting a large team of talented people and raising enough capital to now dominate the Australian market and enter new markets overseas including Spain,
France, UK and New Zealand. 
Just will be hosted by our CEO Steve Wait and they will discuss three themes - 
1.The first is that crisis has two elements danger and opportunity
2. The 2nd theme will be the economic theory of disruption
3. The 3rd theme will be the concept of design thinking and understanding how your innovation, idea, product or service is best delivered to the market.
More Webcasts from The Business Centre:
Regional + Rural - 11 am, Thursday 14th May 2020
Retail - 11am, Thursday 21st May 2020
You can watch ALL of our Business Disruption webcasts on our YouTube channel.  
https://www.youtube.com/channel/UC_2wV_tu7ioMURkQLas2N1g
This event and Business Advisory services under the Business Connect program are funded and supported by the NSW Government through the NSW Department of Treasury. Business Connect is a dedicated and personalised NSW Govt program that provides trusted advice to help you start or grow your business.