Event Overview
---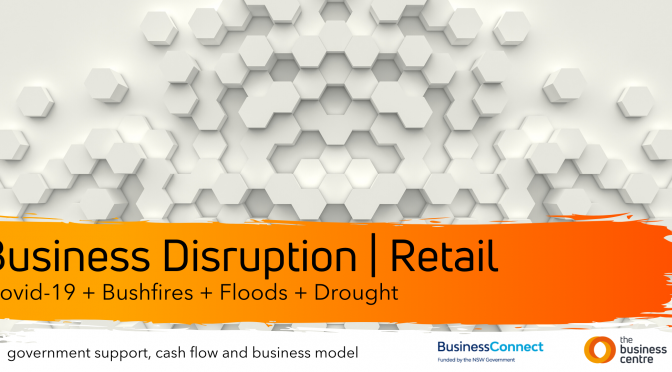 Business Disruption - Retail
Our Business Disruption webcasts will address key issues facing business owners during Covid-19 and other business disruption. This webcast will focus on the Retail Industry going online during these times.  We will offer practical advice from experts in Business and we will field specific questions from viewers on our live broadcast. 
Todays experts is Marc Charrette, Marc is based on the Central Coast and is a Google Maps Virtual Tours and trusted Photographer and Google my Business Specialist.  Marc helps Businesses get found on Google by optimising the single most important business directory listing for all location based and local businesses: "Google My Business"
Upcoming Webcasts from The Business Centre:
Advanced Manufacturing - Thursday 28th May 2020
Innovation and adaption of an existing Business - Thursday 4th June 2020
See all of our webcasts at our YouTube channel at this link... https://www.youtube.com/channel/UC_2wV_tu7ioMURkQLas2N1g?view_as=subscriber
This event and Business Advisory services under the Business Connect program are funded and supported by the NSW Government through the NSW Department of Treasury. Business Connect is a dedicated and personalised NSW Govt program that provides trusted advice to help you start or grow your business.