Event Overview
---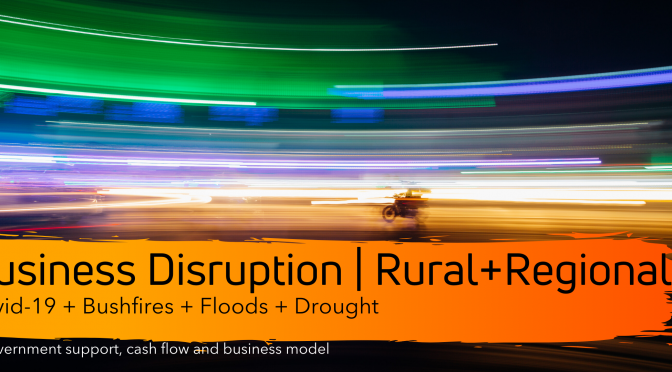 Business Disruption - Rural + Regional
Our Business Disruption webcasts will address key issues facing business owners during Covid-19 and other business disruption. This webcast will focus on Rural and Regional areas during these times.  We will offer practical advice from experts and we will field specific questions from viewers on our live broadcast. 
More Webcasts from The Business Centre:
Retail - 11am, Thursday 21st May 2020
Advanced Manufacturing, Thursday 28th May 2020
This event and Business Advisory services under the Business Connect program are funded and supported by the NSW Government through the NSW Department of Treasury. Business Connect is a dedicated and personalised NSW Govt program that provides trusted advice to help you start or grow your business.