Event Overview
---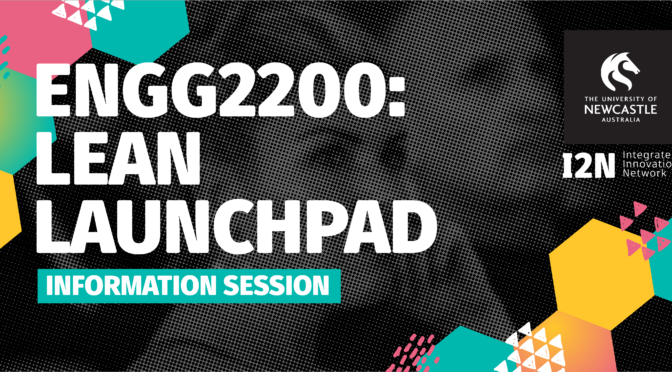 Are you a University of Newcastle student interested in a real world, hands-on experience designed to teach you the framework to test the business model of a startup while experiencing the same pressures and demands of early-stage founders?
Interested in a course designed to provide the fundamentals to turn great ideas into great companies?
We are excited to announce the introduction of Lean LaunchPad at the University of Newcastle for students at any stage, in any degree as taught by James Bradley (Co-founder, Diffuse Energy) and Siobhan Curran (Manager, Integrated Innovation Network).
Sound like something you'd like to be involved in? Come attend the information session for enrolment details and to join an interdisciplinary team!
More information can be found at www.newcastle.edu.au/leanlaunchpad
Another information session is being held on Thursday 20 June (4-5PM) at Callaghan - ES Building (Room ES204). To register instead for that session go here.