Event Overview
---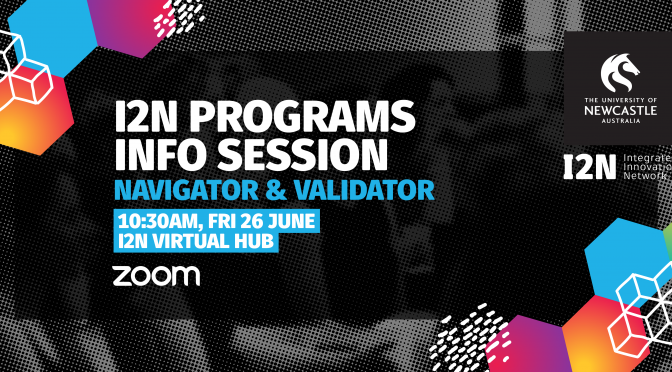 Go from idea to impact with I2N programs.
Join the I2N team and our program facilitators for an overview of what opportunities are available to realise the impact of your idea or research.
I2N Navigator
I2N Navigator is our earliest stage online program that equips you with the skills and mindset to discover the massive potential of your research or idea. This 3-day (part-time) professional development experience will familiarise you with practical tools and an action plan for turning ideas into impact.
I2N Validator
I2N Validator is the next stage pre-accelerator program that is designed to provide teams with a guided experience to quickly and cost-effectively determine pathways to market for an idea, invention or research project. Over the course of 10 weeks, with 6 online workshops and coaching sessions, teams will experience hands-on learning to validate a fit between a significant problem and their idea.
Attend this event for program and application overview and have your questions answered.
Why I2N?
The University of Newcastle's I2N works with individuals and organisations from across the Hunter region and beyond to turn ideas and challenges into opportunity. As a leading driver of economic and business growth, the I2N cultivates an entrepreneurial mindset that is behind many of the region's most innovative businesses and leaders.
Program Partner
UON is proud to be able to bring these workshops to you at a subsidised rate thanks to the NSW State Government's Boosting Business Innovation Program.