Event Overview
---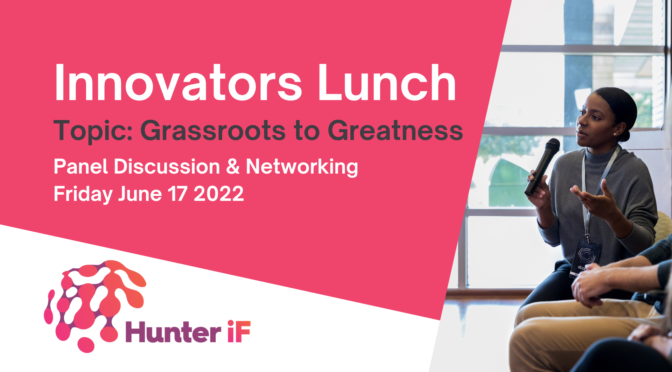 Join us for a conversation on opportunities for alignment of the local innovation sector in terms of industry priorities, economic development initiatives and funding to help build a sustainable and prosperous future for the Hunter region. Panelists will share how they successfully accessed funding, knowledge, networks and experience to grow their business and/or create a significant impact on the region.
What's in for you?
Attending you'll get to meet your industry peers and local industry influencers. Learning from others, sparking new ideas, and uncover new ways to achieve your professional and business goals.
Moderator
Alex Brennan - Chair of Hunter iF Limited
Our Panel
Proudly hosted by Hunter iF Limited, 'Connecting Innovation to Opportunity'.