Event Overview
---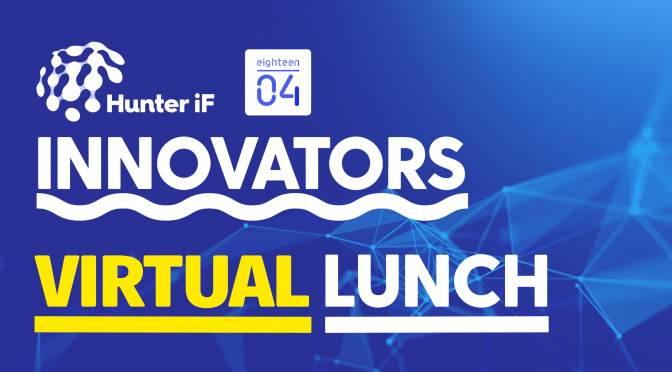 Innovators Virtual Lunch - For innovators, researchers, founders and entrepreneurs, including those with ambition to become one.
MedTech
Join us for the 11th Innovators Virtual Lunch as we explore the latest on MedTech in the Hunter and Central Coast regions.
Regional Development Australia (RDA) Hunter and the Hunter region office of the Australian Industry (Ai) Group have established a new initiative, the Hunter Central Coast MedTech Industry Network (MedTeCCH).
The Network brings together Hunter and Central Coast based MedTech and Pharma companies, national industry associations, sector specialists and education & research organisations. This vital sector will be strengthened and grow through collaboration across the Hunter/Central Coast MedTech industry community.
"The impacts of COVID-19 have created momentum around the diversification of the economy of the Hunter Region and the ability of industries to expand the markets in which they operate. Ampcontrol's pivot into MedTech and Whiteley's production increase during the pandemic demonstrate the Hunter's strong MedTech capability as well as its adaptability," said Ai Group's Regional Manager – Northern NSW, Mr Trevor Stuart.
The Network has agreed on some initial goals, which include:
Facilitating growth and diversification of the Region's manufacturing and MedTech sector through collaboration with industry, government, research, education
Improving HCC MedTech access to global supply chains and national and international markets
Raising awareness of the Region's MedTech capability to gain political, regulatory and bureaucratic support and investment
Hear from speakers Trevor Stuart, AiGroup Regional Manager; Kate O'Mara, RDA Hunter Project Lead and Duncan Macinnis PhD, Director of Stakeholder Engagement NSW/ACT, MTP Connect
As always, we will have a 'soapbox' session where we welcome a 30 second comment, question, announcement or offer.
With the impact of the sudden economic downturn caused by the Coronavirus (COVID-19) putting the resilience of Australian businesses to the test, it's more important than ever that we come together to share ideas and stories of how businesses are innovating in these extraordinary times.
Grab your lunch and join us online at 12.30 pm on Friday, October 16.
--------------------------------------------------------------------------