Event Overview
---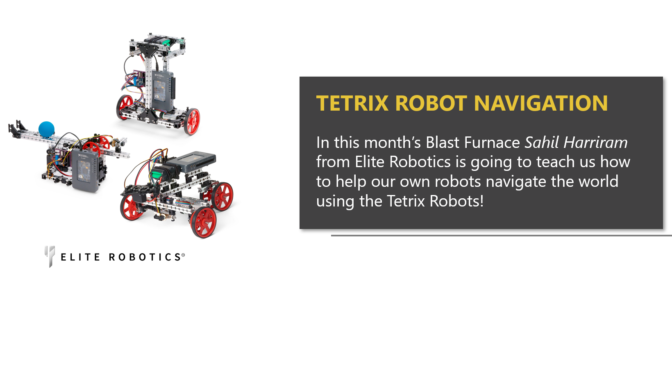 For robots, the ability to navigate in its environment is important. Avoiding dangerous situations such as collisions and unsafe conditions first, but if the robot has a purpose that relates to specific places in its environment, it must find those places.
In this month's Blast Furnace Sahil Harriram from Elite Robotics is going to teach us how to help our own robots navigate the world using the Tetrix Robots! Once we get our robots moving, we will go head-to-head in a robot race to see who made the smartest and fastest robot!
It's a BYOC (bring your own computer) event. We will provide power, WiFi and Pizza!
More information at https://www.cyferlinx.com/blastfurnace