Event Overview
---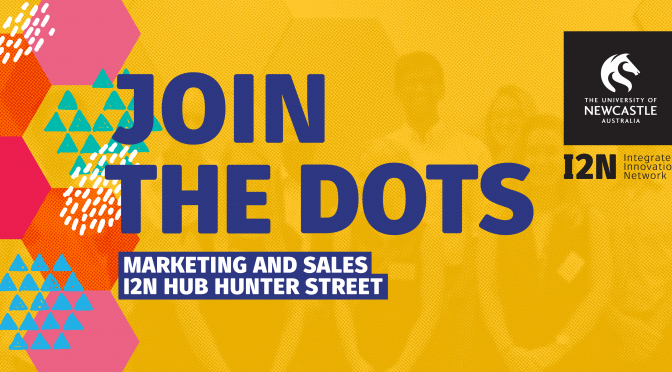 Join like-minded creative business people, innovators, researchers and entrepreneurs to stay informed and connected. For September's Join the Dots event, the I2N is helping develop connections between individuals interested in or working in Marketing and Sales. A short and sharp series of pitches from entrepreneurs, SMEs and researchers kicks off the event followed by informal networking to help you join the dots for future collaboration.
Presentations include:
=================
What is I2N?
The University of Newcastle's Integrated Innovation Network (I2N) fuels the success of innovators and entrepreneurs by connecting them with other founders, mentors, experts, customers and investors, turning their ideas into global impact.
Program Partner
UON is proud to be able to bring this event to you via the NSW State Government's Boosting Business Innovation Program.
=================
You may be photographed or videoed while attending this event: please approach the organiser if you have questions, concerns, or do not wish this to happen.
The event organisers may add you to a mailing list so they can follow up, and you can receive updates about their activities: this mailing list will have an easy-to-find unsubscribe button.