Event Overview
---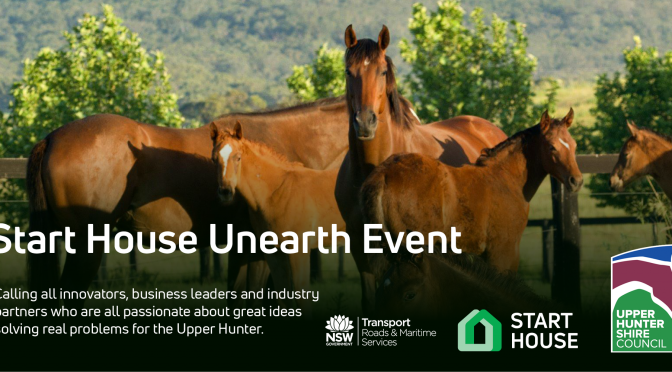 Unearthing ideas people
The Business Centre and Upper Hunter Shire Council will partner to launch its own local innovation program – Start House Scone - set to launch Thursday 12 December from 5:30 pm at the newly opened TAFE NSW Connected Learning Centre in Main Street Scone. 
This Unearthing Event is an opportunity for anyone to click into a network of support to see your idea or venture progress to the next stage. We also invite existing businesses, industry leaders to participate in this event to connect with and assist with getting these great ideas off the ground.  
Included in your ticket
Meet the people behind Scone's Innovation Community
Hear about the Start House program (Mentoring and Training)
Drink + Light refreshments
Meet like-minded people!


Start House
Powered by The Business Centre, Start House unearths technology-based innovators from regional NSW and brings them to the world. Unlike a typical accelerator program, we are not for profit and we don't take equity. Instead, we work with you at a realistic pace to see you achieve tangible opportunities.
Feel the support of an Advisor who will be there for the blood, sweat and tears on the way to scaling a business. 
At The Business Centre, we understand business and we have been working with innovation before it became a buzzword. With 35 years of experience under our belt, we understand the realities of being in business and what success looks like. Hard work and accountability, is what will be required to take full benefit for this program. 
This program is supported by the Upper Hunter Shire Council and NSW Roads and Maritime Services.