Event Overview
---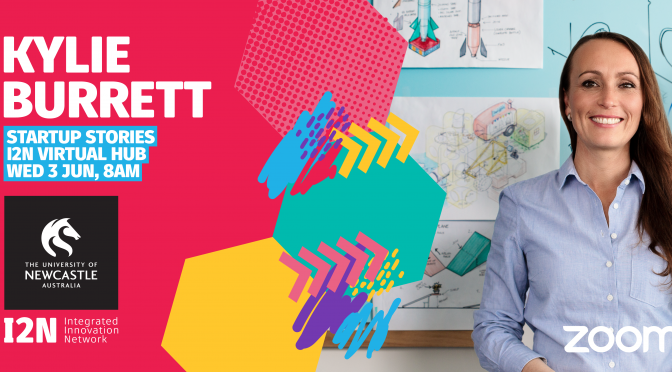 Kylie Burrett believes most people are capable of drawing in the same way most people are capable of reading. She and her husband, Glenn Lawrence, have spent years working with children of all ages, which has helped them realise a fundamental gap in spatial reasoning education. This gap along with a lack of tools available led to the two designing their first spatial drawing tool, the Splat. The tool fuses geometry and creativity for students learning spatial reasoning by combining isometric elements for rapid visualisation and product design.
The two invested their own money and time to develop an MVP, testing and iterating their designs with a 3D printer. Their first break came when they were awarded an Engineers Australia endorsement and sponsorship deal to help develop the product. They received heightened exposure when the Splat was recognised as a prestigious Gold Winner as part of the Good Design Awards, and featured as one of Australia's top innovations for 2019 on Ch10's Australia by Design: Innovations TV show.
The Splat has received NSW state-wide adoption through the Dept. Education's STEM in Schools Partnership Program and is now used in thousands of schools worldwide. Join us for Startup Stories and learn how Kylie is empowering teachers and students to reach their creative potential
Order of Proceedings
8:00AM - Zoom webinar commences and guests log in

8:05AM - Housekeeping and introduction
8:10AM - Overview from Kylie Burrett

8:20AM - Participant submitted Q&A

8:50AM - Additional Q&A with live audience
9:00AM - Event concludes
=================
What is I2N?
The University of Newcastle's Integrated Innovation Network (I2N) fuels the success of innovators and entrepreneurs to build great businesses by connecting them with community, coaching, customers and capital. We do this through a range of programs across our I2N Hubs at Hunter Street, Williamtown, Muswellbrook and Honeysuckle (opening 2021).
Program Partner
UON is proud to be able to bring this event to you via the NSW State Government's Boosting Business Innovation Program.
=================
You may be photographed or videoed while attending this event: please approach the organiser if you have questions, concerns, or do not wish this to happen.
The event organisers may add you to a mailing list so they can follow up, and you can receive updates about their activities: this mailing list will have an easy-to-find unsubscribe button.