Event Overview
---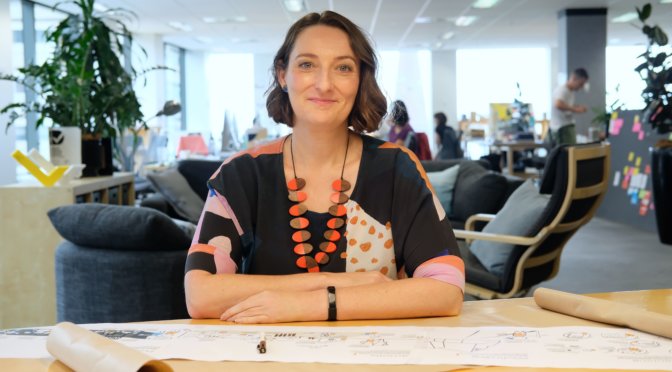 The design leadership gap - connecting the business of design with the design of business
Our world would be a better place—economically, politically, socially, environmentally—if people at every level of every organisation took a more collaborative and inclusive approach to what they do. The people who set strategies in organisations are often responding to political and financial agendas. The people who execute these strategies are largely responding to what they hear from customers, staff and communities. Each camp has different mindsets, methods and insights; and the gap between them causes friction and a huge waste of resources. Bridging this gap—combining the mindsets, methods and insights of different parts of the organisation aligns strategy and execution and results in better outcomes from both a financial and human perspective. What role do design leaders play in bridging this gap?
Karina Smith, Principal at Meld Studios, is an award-winning designer, educator and humanist who has worked with some of Australia's largest corporations, governments and social-enterprises. She has over 20 years of experience using the design process to untangle complex problems of the world we live, helping businesses to build deep empathy with their customers and deliver solutions that improve people's lives.
Karina works alongside teams within organisations to help build their design capability and helps organisations become better versions of themselves by working with leaders, teams and individuals to adopt a human-centred culture and ways of working.
www.meldstudios.com.au