Event Overview
---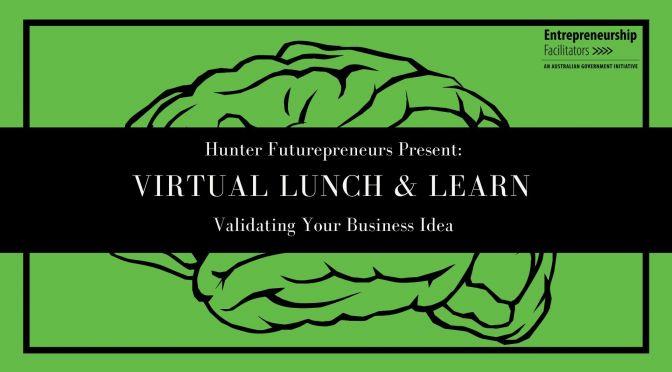 This session is designed to assist individuals to validate their business idea and to develop a Business Model Canvas for their business.
About the Session
Do you have business idea? Of course you do! Why else would you be reading about this event?
If you are like most aspiring entrepreneurs, however, the problem comes in the immediate stage following your "a-ha" moment, when the idea lingers as a passing thought or a series of sticky notes in a journal until the enthusiasm passes. Then, a few months later, you see your idea on the shelf at a local retail store or online somewhere. We have all been there.
Business ideas may not happen because the idea of getting them to market seems overwhelming.
That is where a business idea validation process will help you.
In this session, we will review a Business Model Canvas (BMC).
A BMC is a strategic management and entrepreneurial template consisting of 9 integral components, that allows to develop new or document existing business models. The template is a visual, one-page chart with elements describing a business or products value proposition, infrastructure, customers, and finances.
The one-page structure of the Business Model Canvas makes it inherently simple, extremely effective and easy to maintain. The application scenarios are endless: Angel investors use the Canvas to help capture and evaluate a startup pitch. Sales people use the canvas to create one-page company summaries of prospective clients. Executives use the canvas as a tool to infuse Lean Startup thinking into their organisations.
The Business Model Canvas is a versatile tool to help refine your business plan into 9 simple components to which you will be constantly updating as your business grows.
About the Host
Cheryl Royle, Hunter Region Entrepreneurship Facilitator and Founder of Hunter Futurepreneurs Program
Your very own local Entrepreneurship Facilitator, Cheryl Royle, who is a Hunter based small business coach and consultant will be hosting the session. She has educated, supported and coached 1000's of business owners, freelancers, consultants, artists and entrepreneurs across Australia. Cheryl offers practical start-up and business growth advice and is committed to guiding and supporting entrepreneurs, startups and small business owners in creating the business of their dreams.

About Hunter Futurepreneurs Program
Business mentoring and advice for startups and existing businesses.
Hunter Futurepreneurs is an Australian Government initiative delivering mentoring and training programs to equip you with the skills and confidence to run your own business. Our Entrepreneurship Facilitator will provide practical assistance and support you through the business startup and growth process. This service is available to Hunter, Newcastle, Port Stephens and Lake Macquarie residents and business owners. Phone call and Skype services are available to those outside the above specified area.
Services are fully funded by the Australian Government through its Entrepreneurship Facilitators Program. For more information please contact: Cheryl Royle on 0407 991 277.
https://www.hunterfuturepreneurs.com.au/