Event Overview
---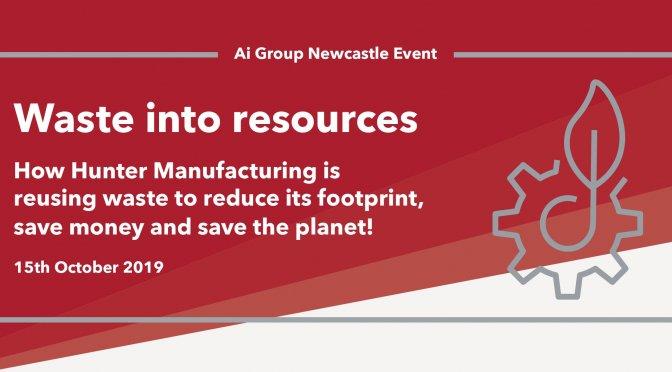 How Hunter Manufacturing is reusing waste to reduce its footprint, save money and save the planet! Professor Veena Sahajwalla is a world expert in the re-use of industrial wastes and she has been working with Mayfield company, Molycop to reduce their footprint in steel making. Professor Sahajwalla is an internationally recognised materials scientist, engineer and inventor revolutionising recycling science. She is renowned for pioneering the high temperature transformation of waste in the production of a new generation of 'green materials.' Professor Sahajwalla will be speaking on MicrofactoriesTM : Our secret weapon in the War on Waste.
Molycop case study on the re-use of waste rubber, mattress springs and tyre wire.
Australian Industry Group, Hunter on their local manufacturing waste survey in conjunction with:
Tim Askew from Hunter Joint Organisation of Councils on opportunities HJO are pursuing and assisting with in the Circular economy space in the Hunter and how to participate in the Circular economy Eco-system
Tomago manufacturer, TW Woods, will also speak about the construction-waste sorting plant they recently designed and built in Tomago and then commissioned in Western Australia.
Local pallet maker, Millenial Timber Products, will be joining the speakers for a panel session.