Event Overview
---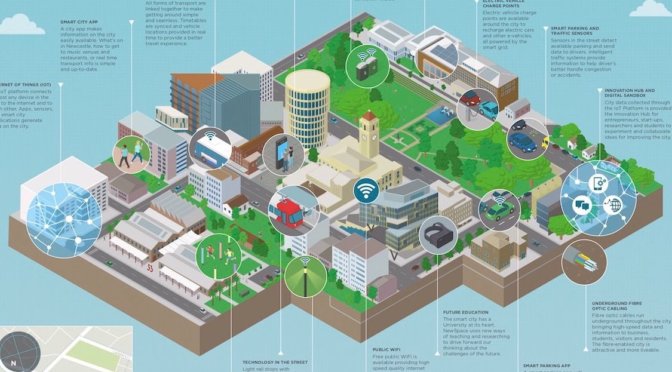 Our August event is on at 6:30pm, Thursday, August 1st, 2019.
This month a very exciting opportunity to discover the motivation and vision behind the Smart City on our doorsteps. With recent awards within Australia and the broader Asia-Pacific highlighting both the innovation and ambition of Newcastle's smart city program, join us for the latest updates on this city-changing project. Dr Nathaniel Bavinton, Smart City Coordinator for the City of Newcastle, will outline what has been achieved to date, what is on the cusp and what is next.
Building on last month's smart poles discussion, a particular emphasis will be the deployment of digital connectivity, hardware infrastructure, sensor networks and data platforms that enable the Newcastle City Centre as a city-scale IoT Platform and test-bed for a living lab. As the smart city program shifts gear from foundations into an applications phase, Nathaniel will look ahead to outline the opportunities for innovators to get involved.
As usual, outside the main event there will be a news recap, plus plenty of opportunity to talk business and tech with like-minded folk from the local area. Feel free to bring up a drink from the bar downstairs or even order a meal from the restaurant, plus there'll be free finger food after the talks. All are welcome, but please RSVP so we can get the catering right.
• Important to know
Newcastle IoT Pioneers meet on the first Thursday of every month except January. The meeting kicks off at 6:30pm in the upstairs function room at the Stag & Hunter Hotel, Mayfield. Look for the staircase in the middle of the pub. All welcome, free finger food, drinks available for purchase from the bar downstairs.