Event Overview
---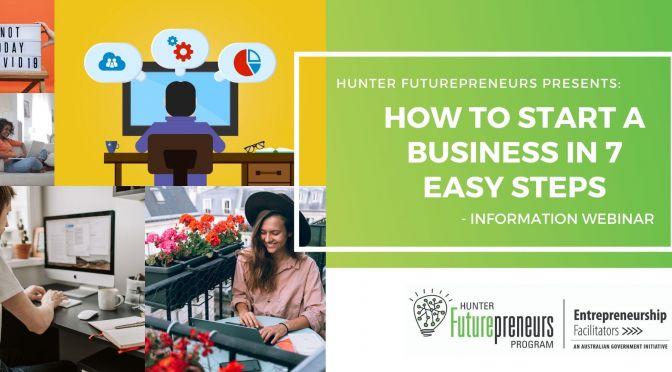 This free 90-minute Information Webinar Session is time well spent for anybody considering starting up a business.
Thinking about starting a business but don't know how? Maybe you've had an idea and are not sure what to do or where to go with it?
This free 90-minute Information Webinar Session is time well spent for anybody considering starting up a business or has a business idea they want to explore further.
We will show you how to access support and guidance through the whole startup process.
Questions to ask yourself before you start
How to check that your business idea is going to work
How much money do you need to set up and run your business?
Importance of planning
Knowing your legal obligations
Where to get free advice, training, and support for your business
Accessing funding and subsidies
Don't let the fear of COVID-19 stop you from turning your idea into a reality from the comfort of your own home, no matter the business idea, we are here to help.
Don't miss out ..... It's FREE and it can be your first step to starting a new way of life.
Every participant will receive a free 1:1 mentoring session along with a Business Startup Checklist.
About the Host
Cheryl Royle, Hunter Region Entrepreneurship Facilitator and Founder of Hunter Futurepreneurs Program
Your very own local Entrepreneurship Facilitator, Cheryl Royle, who is a Hunter based small business coach and consultant will be hosting the session. She has educated, supported and coached 1000's of business owners, freelancers, consultants, artists and entrepreneurs across Australia. Cheryl offers practical start-up and business growth advice and is committed to guiding and supporting entrepreneurs, startups and small business owners in creating the business of their dreams.

About Hunter Futurepreneurs Program
Business mentoring and advice for startups and existing businesses.
Hunter Futurepreneurs is an Australian Government initiative delivering mentoring and training programs to equip you with the skills and confidence to run your own business. Our Entrepreneurship Facilitator will provide practical assistance and support you through the business startup and growth process. This service is available to Hunter, Newcastle, Port Stephens and Lake Macquarie residents and business owners. Phone call and Skype services are available to those outside the above specified area.
Services are fully funded by the Australian Government through its Entrepreneurship Facilitators Program. For more information please contact: Cheryl Royle on 0407 991 277.
https://www.hunterfuturepreneurs.com.au/