Event Overview
---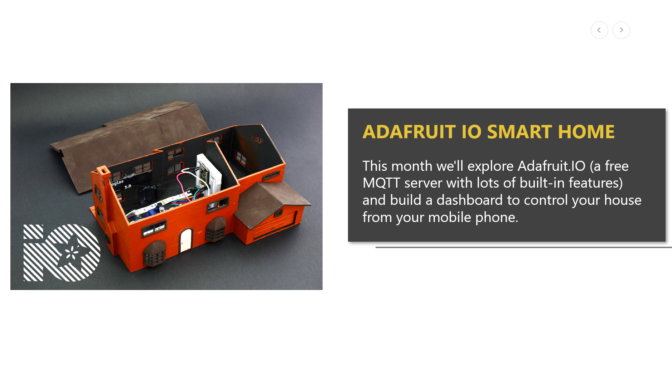 A smart home is a residence that uses internet-connected devices to enable the remote monitoring and management of appliances and systems, such as lighting and heating.
In this months session, we'll build a mini internet-connected house to explore how you can use modern maker hardware to automate stuff. We'll explore Adafruit.IO (a free MQTT server with lots of built-in features) and build a dashboard to control your house from your mobile phone. You'll need to bring your own laptop, other hardware is provided.
For those interested in the coding comps we will run some competitions and give you plenty of opportunity to accrue points for the blast furnace leader board. Make sure you have your CYFERLINX account setup to get the points!
It's a BYOC (bring your own computer) event. We will provide power, WiFi and Pizza!
More information at https://www.cyferlinx.com/blastfurnace