Event Overview
---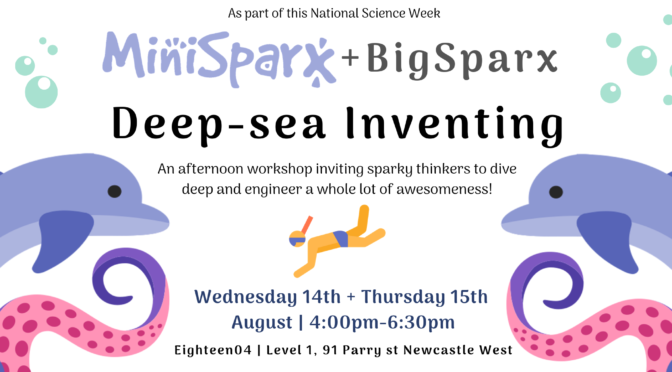 Sparky thinkers, we're diving deep in the name of invention!
A lot of cool technology is inspired by what's happening under the sea - particularly by the creatures who inhabit it! We're going to learn from the science of animal engineering (known as biomimicry) to learn from, and build, the sea of the future!
Using our engineering thinking caps, and with the help of some simple electronics, we'll construct rotation motors like the flapping wings of a Sting-ray, communicate using buzzers like the echolocation of dolphins, and light up our paths just like deep-sea jellyfish!