Event Overview
---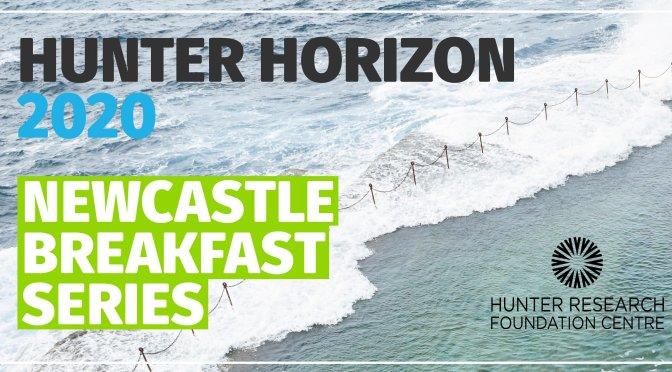 DO WE NEED A 'HUNTER REGIONAL OUTLOOK'?

How can we tell what the region will be like in 40 years - economically, socially and environmentally? What can we glean from current trends in technology, social and economic changes, and shifts in global markets?

To explore these questions at the national scale, the CSIRO employed data and modelling to produce - Australian National Outlook 2019: Securing our nation's future prosperity (ANO). Their findings, and how they apply to the Hunter region, will be the focus of the HRF Centre's first event in the 2020 Newcastle Breakfast Series on 28 February.

The CSIRO's study team leader, Dr Peter Mayfield, will describe what the team found and how they found it. He will also outline what is needed to undertake a similar, collaborative effort for this region, a 'Hunter Outlook'.

HRF Centre lead economist, Dr Anthea Bill, will present insights for the local economy. She will connect national trends to local economic performance and explain implications for your organisation. Dr Bill will also analyse the results from the HRF Centre's latest Pulse Survey of consumer and business perceptions and expectations in the region. 
The results will be summarised in our Hunter Region Economic Indicators, available on the morning.
Networking from 6:45am. Speakers commence at 7:15am.
Join 270+ other guests on 28 February. 
Be informed, challenged, inspired and 'connected'.
BUY A 2020 SERIES TICKET Save dollars, time and receive priority seating at the event.