Event Overview
---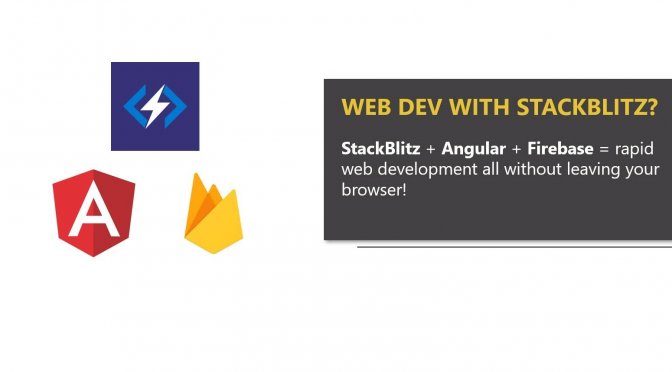 Being able to create fast and responsive web apps is must if you have a project that requires humans to interact with it. There are a heap of different web technologies out there and it's often hard to figure out which ones to pick for your project.
This month Cameron Owen from SAPHI will take you through how to use an online IDE called StackBlitz, combined with two powerful web technologies, too quickly build a web app and get it live on the internet without paying a cent! He will show you how to use Angular and MDB to build the front-end and then show you how to deploy the site live using Firebase, all without leaving your browser.
It's a BYOC (bring your own computer) event. We will provide power, WiFi and Pizza!