Event Overview
---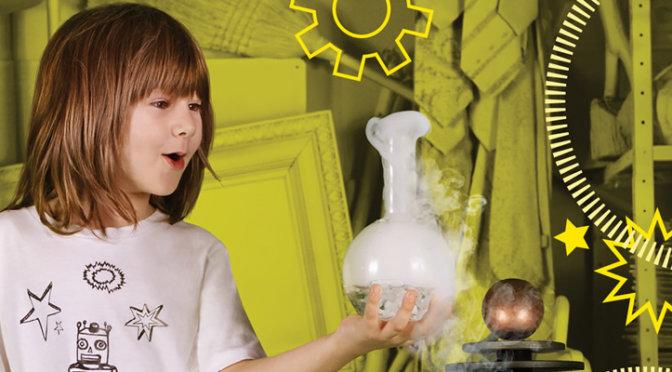 Open 10am - 5pm, Tuesdays to Sundays. Can you lift a car?  Is it easier if you move towards the end of the lever? The Supernova hands-on science centre is not only fun, it's good for you! Wander under the five metre internally lit world globe then make your own tornado, play in a magnetic field or discover just how repulsive our magnets can be. Supernova is the touch, feel, think and wonder part of the museum. Try it out, investigate and discover…….Oh you might learn some science too.
History
The Supenova Hands-on Science Centre was founded by Professor Tim Roberts in the late 1970s. Originally part of the University, Supernova moved to its own premises and then in 1988 merged with the Museum at its previous location in Newcastle West. Supernova was re-developed as a component of the greater Newcastle Museum re-development project and move. The new Museum (and Supernova) opened at the former Honeysuckle railway workshops site in August 2011. The design and re-development of the new Supernova Hands-on Science Centre began prior to the move and was undertaken as an ongoing project by Museum exhibitions staff that have been involved with Supernova and hands-on science for many years. An early prototype of the new exhibition module design was tested in an exhibition called 'Sound and Light'. This was one of the last exhibitions developed at the old Museum before it closed. Over the many years Supernova has been operating there has been support from volunteers, collaboration with other science centres and museums and input from technical specialists. For example one of our popular exhibits that allows visitors to lift a car, was in consultation, designed and manufactured by Thomas Ireland, a local artist/metal sculptor and Alan Slinn, a local structural engineer. The current Supernova Hands-on Science Centre is the result of the enthusiasm of people, past and present, who share a common interest in delivering a quality hands-on learning experience.
Mininova
Mininova is an area of Supernova especially for young visitors to the museum. If you are under 115 cm tall why not take off your shoes and explore the 'Mininova' area. Climb a mountain, solve a puzzle or tunnel through a maze. I shouldn't tell you this but you will be learning fine and gross motor skills and acting scientifically to solve problems while you think you are just having a great time. Don't worry, the tall one that says no, will be relaxing on the lounge and will be much more likely to buy that ice cream at the café than when you arrived.