Event Overview
---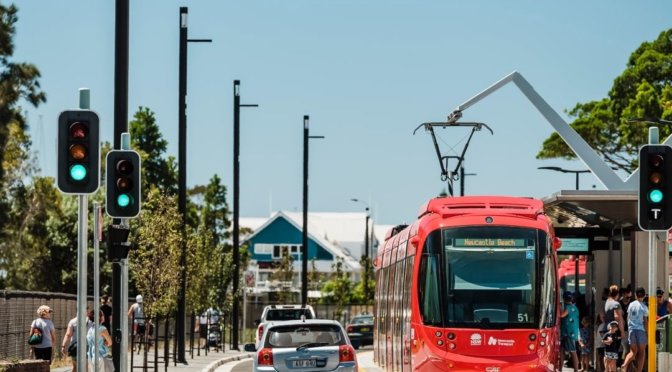 Our July event is on at 6:30pm, Thursday, July 4th, 2019.
As part of Newcastle's award winning smart city strategy, the council is rolling out smart multi-functional street lighting. What is smart multi-functional street lighting and how is it different to conventional street lighting?
Come along this month to understand why several prominent companies expect the humble street pole could become a central component of Smart Cities, by harnessing the power of real-time, local information and making it easy to convey that information to citizens and visitors alike.
Dr. Walter Wendel is Managing Director of Form and Light, and holds a PhD in Applied Physics from the Justus-Liebig University in Germany. Working 26 years in the lighting industry all over the world made him passionate about good lighting and the related opportunities to improve appearances and energy savings. Join us as he shares the details behind three prime examples of Smart Pole installations (Wharf Road, Market St Lawn and Hunter Street) and the possibilities that lie ahead.
As usual, outside the main event there will be a news recap, plus plenty of opportunities to talk business and tech with like-minded folk from the local area. Feel free to bring up a drink from the bar downstairs or even order a meal from the restaurant, plus there'll be free finger food after the talks. All are welcome, but please RSVP so we can get the catering right.
Important to know
Newcastle IoT Pioneers meet on the first Thursday of every month except January. The meeting kicks off at 6:30pm in the upstairs function room at the Stag & Hunter Hotel, Mayfield. Look for the staircase in the middle of the pub. All welcome, free finger food, drinks available for purchase from the bar downstairs.