Event Overview
---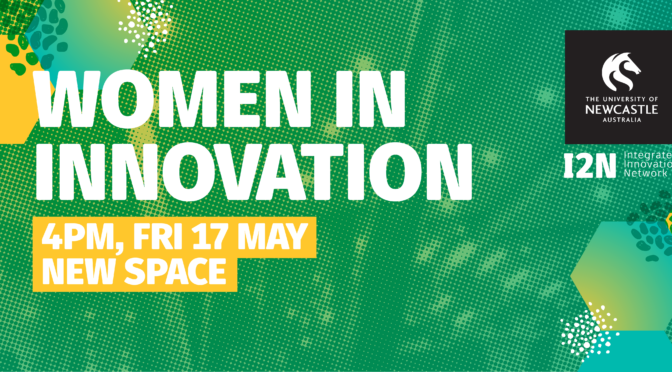 You are invited you to join us for an interactive panel featuring women in tech and entrepreneurship to provide insight on how they reached their level of success, advice on navigating the workplace, and how we can help the next generation of women in tech succeed.
Featuring:
Alicia Edge, Co-founder Compeat Nutrition
Cheryl Gledhill, Senior Product Manager, BlueChilli
Cathy Lill, Principal Engineer, CSIRO's Data61
Tara O'Connell, Co-founder and CEO, The Diary Apps
Dr Yolanda Surjan, Founder, RadVet
=================
I2N is pleased to bring you this event as part of the Hunter Innovation Festival.
=================
The University of Newcastle's Integrated Innovation Network (I2N) fuels the success of innovators and entrepreneurs to build great businesses by connecting them with community, coaching, customers and capital. We do this through a range of programs across our I2N Hubs at Hunter Street, Williamtown, Muswellbrook and Honeysuckle (opening 2020).
Program Partner
UON is proud to be able to bring this event to you thanks to the NSW State Government's Boosting Business Innovation Program.
=================
You may be photographed or videoed while attending this event: please approach the organiser if you have questions, concerns, or do not wish this to happen.
The event organisers may add you to a mailing list so they can follow up, and you can receive updates about their activities: this mailing list will have an easy-to-find unsubscribe button.